Toyota Corolla: Do-it-yourself maintenance / Wireless remote control/ electronic key battery
Replace the battery with a new one if it is depleted. As the key may be damaged if the following procedure is not performed properly, it is recommended that key battery replacement be performed by your Toyota dealer.
■ If the key battery is depleted
The following symptoms may occur:
The smart key system (if equipped) and wireless remote control will not function properly.
The operational range will be reduced.
Items to prepare
Flathead screwdriver
Small flathead screwdriver
Lithium battery CR2032
■ Use a CR2032 lithium battery
Batteries can be purchased at your Toyota dealer, local electrical appliance shops or camera stores.
Replace only with the same or equivalent type recommended by the manufacturer.
Dispose of used batteries according to local laws.
Categories
The SRS airbags inflate when the vehicle is subjected to certain types of severe impacts that may cause significant injury to the occupants. They work together with the seat belts to help reduce the risk of death or serious injury.
SRS airbag system
■ Location of the SRS airbags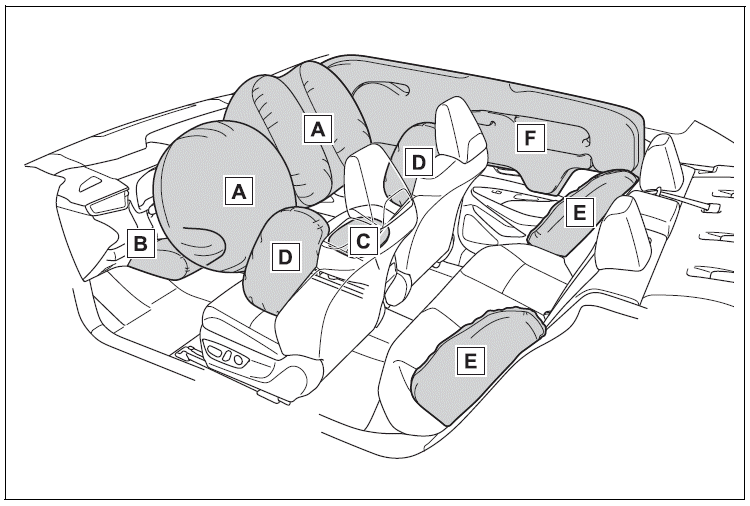 Copyright © 2023 www.tocorolla12.com