Toyota Corolla: Dynamic radar cruise control / Approach warning (vehicle- to-vehicle distance control mode)
When your vehicle is too close to a vehicle ahead, and suffisufficient automatic deceleration via the cruise control is not possible, the display will flash and the buzzer will sound to alert the driver. An example of this would be if another driver cuts in front of you while you are following a vehicle. Depress the brake pedal to ensure an appropriate vehicle-to-vehicle distance.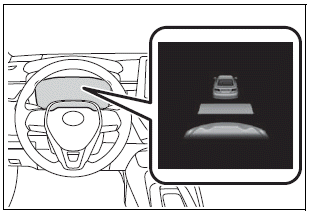 ■ Warnings may not occur when
In the following instances, warnings may not occur even when the vehicle-to-vehicle distance is small.
When the speed of the preceding vehicle matches or exceeds your vehicle speed
When the preceding vehicle is traveling at an extremely slow speed
Immediately after the cruise control speed was set
When depressing the accelerator pedal
Categories
Meter display
■ Locations of gauges and meters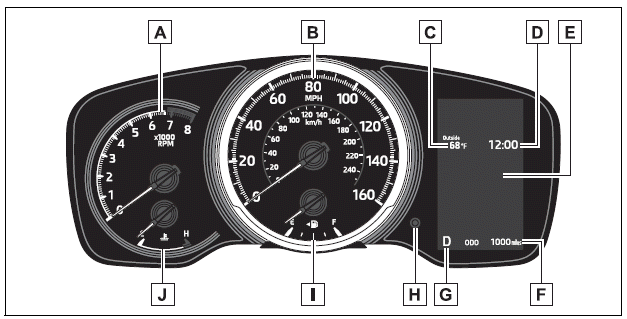 The units of measure may differ depending on the intended destination of the vehicle.
A - Tachometer Displays the engine speed in revolutions per minute
Copyright © 2023 www.tocorolla12.com