Toyota Corolla: Maintenance data (fuel, oil level, etc.) / Vehicle identification
■ Vehicle identification number
The vehicle identification number (VIN) is the legal identifier for your vehicle. This is the primary identification number for your Toyota. It is used in registering the ownership of your vehicle.
On some models: This number is stamped under the right-hand front seat.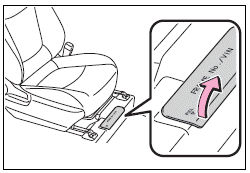 This number is also stamped on the top left of the instrument panel.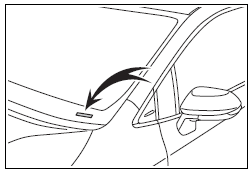 This number is also on the Certification Label.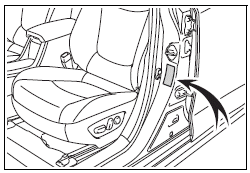 ■ Engine number
The engine number is stamped on the engine block as shown.
► 1.8 L 4-cylinder (2ZR-FAE) engine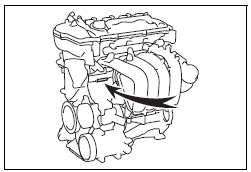 ► 2.0 L 4-cylinder (M20A-FKS) engine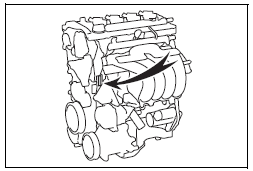 Other information:
1 Pressing the cancel switch cancels the speed control. The speed control is also canceled when the brake pedal is depressed. (When the vehicle has been stopped by system control, depressing the brake pedal does not cancel the setting.) 2 Pressing the "+RES" switch resumes the cruise control and returns vehicle speed to the set speed...
■ ID3 tag This is a method of embedding track-related information in an MP3 file. This embedded information can include the track number, track title, the artist's name, the album title, the music genre, the year of production, comments, cover art and other data. The contents can be freely edited using software with ID3 tag editing functions. Although the tags are restricted to a number of..
Categories
Settings are available for clock, operation sounds, etc.
Displaying the general settings screen
1 Press the "MENU" button.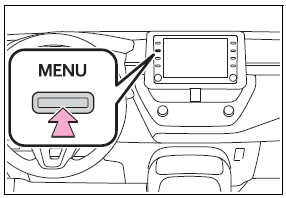 2 Select "Setup".
If the general settings screen is not displayed, select "General".
3 Select the desired items to be set.