Toyota Corolla: Maintenance data (fuel, oil level, etc.) / Engine & Fuel
Engine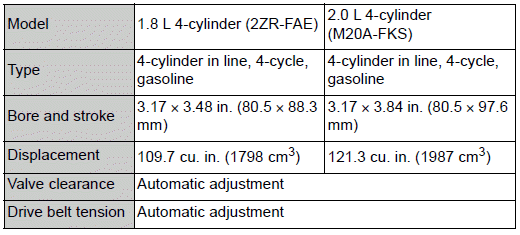 Fuel

■ Vehicle identification number The vehicle identification number (VIN) is the legal identifier for your vehicle. This is the primary identification number for your Toyota...
■ Oil capacity (Drain and refill [Reference*]) The engine oil capacity is a reference quantity to be used when changing the engine oil. Warm up and turn off the engine, wait more than 5 minutes, and check the oil level on the dipstick...
Other information:
You must only use unleaded gasoline. Select octane rating of 87 (Research Octane Number 91) or higher. Use of unleaded gasoline with an octane rating lower than 87 may result in engine knocking. Persistent knocking can lead to engine damage. At minimum, the gasoline you use should meet the specifications of ASTM D4814 in the U...
Slide the cover to open. The vanity light turns on. (if equipped) ■ To prevent battery discharge (vehicles with vanity lights) If the vanity lights remain on when the engine switch is OFF, the lights will go off automatically after 20 minutes. NOTICE ■ To prevent the battery from being discharged (vehicles with vanity lights) Do not leave the vanity lights on for extended periods while the e..
Categories
The SRS airbags inflate when the vehicle is subjected to certain types of severe impacts that may cause significant injury to the occupants. They work together with the seat belts to help reduce the risk of death or serious injury.
SRS airbag system
■ Location of the SRS airbags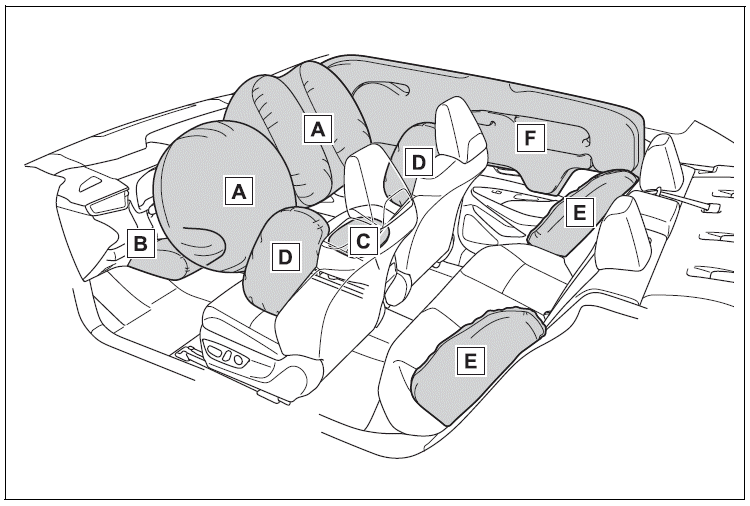 Copyright © 2023 www.tocorolla12.com