Toyota Corolla: Audio / Voice command system operation. Command list
Command list overview
Recognizable voice commands and their actions are shown below.
Frequently used commands are listed in the following tables.
For devices that are not installed to the vehicle, commands relating to that device may not be displayed on the screen. Also, depending on other conditions, such as compatibility, some commands may not be displayed on the screen.
The functions available may vary according to the system installed.
When an Apple Car- Play/Android Auto connection is established, some commands will become unavailable.
Voice recognition language can be changed.
Command list
■ Common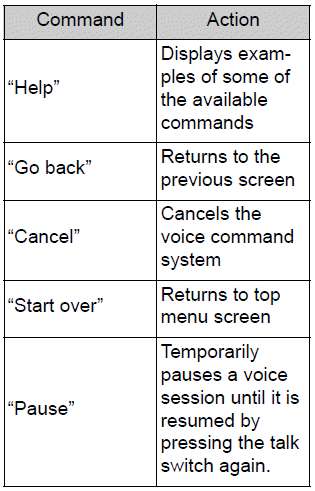 ■ Top menu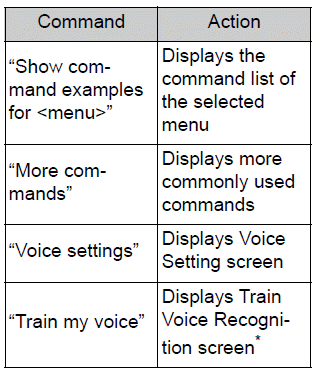 ■ Phone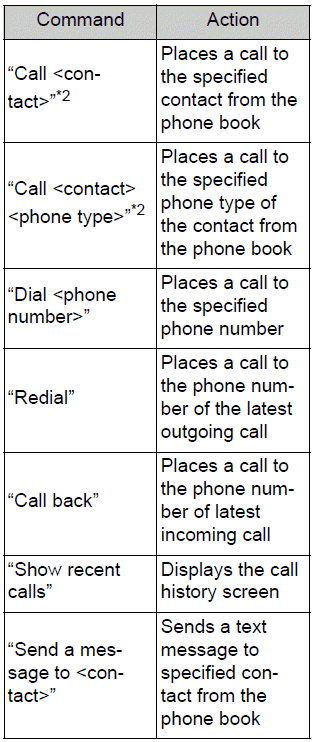 ■ While in a phone call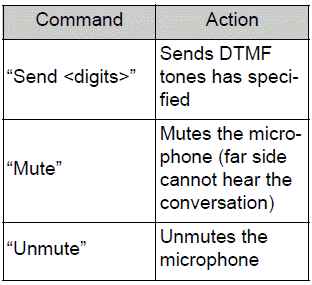 ■ While incoming message notification is displayed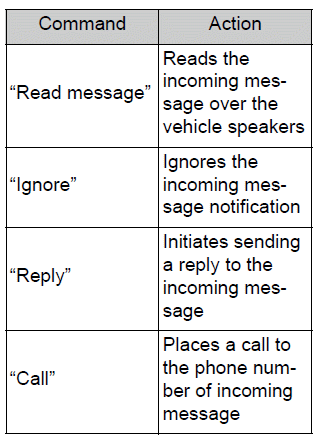 ■ Radio

■ Audio

■ Toyota apps

Commands relating to operation of the audio/visual system can only be performed when the audio/visual system is turned on.
Categories
Meter display
■ Locations of gauges and meters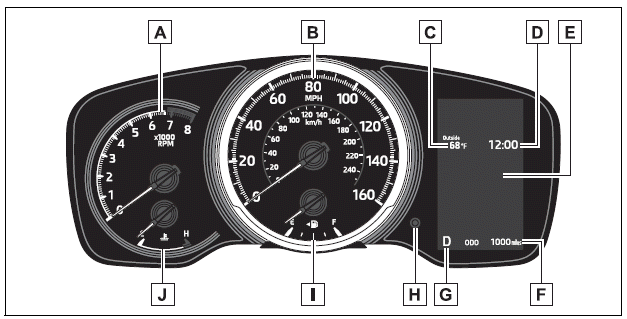 The units of measure may differ depending on the intended destination of the vehicle.
A - Tachometer Displays the engine speed in revolutions per minute
Copyright © 2023 www.tocorolla12.com