Toyota Corolla: Type A: Function achieved by using a smart phone or DCM / By using a smart phone or DCM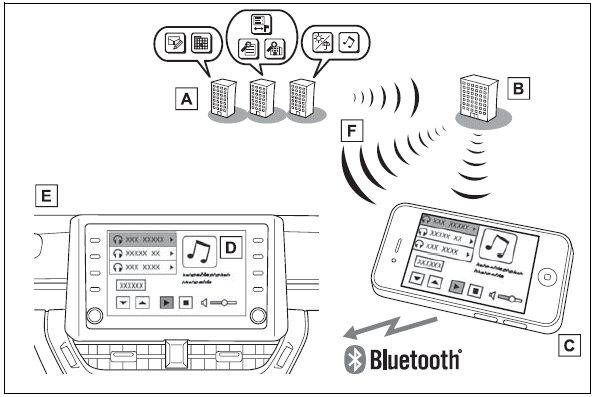 A - Content provider
Provides contents to the application server.
B - Application server
Provides applications to the system or a smart phone.
C - Smart phone
Using the Toyota mobile application, communication is relayed between the system, application server and contents provider. The smart phone cannot be operated while communicating.
D - Applications
Display usable content from the content providers on the screen using the data connection of the connected smart phone or DCM.
E- System
Content received, via a smart phone or DCM, from content provider servers is displayed on the screen. The system is equipped with an application player to run applications.
F - Via DCM
Categories
Meter display
■ Locations of gauges and meters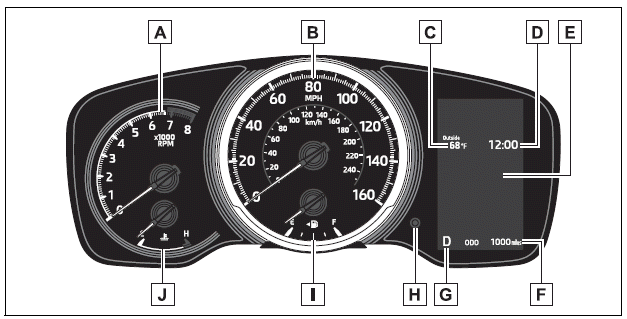 The units of measure may differ depending on the intended destination of the vehicle.
A - Tachometer Displays the engine speed in revolutions per minute