Toyota Corolla: Connectivity settings / Setting Bluetooth® details
When an Apple CarPlay connection is established, this function will be unavailable.
When an Android Auto connection is established, some functions will be unavailable.
Displaying the Bluetooth ® setup screen
1 Press the "MENU" button.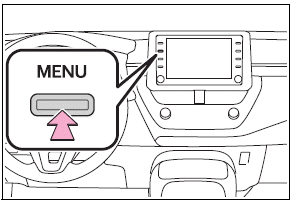 2 Select "Setup".
3 Select "Bluetooth".
4 Select the desired item to be set.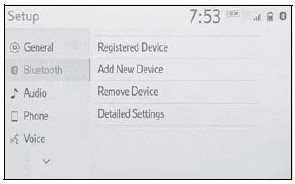 Bluetooth® setup screen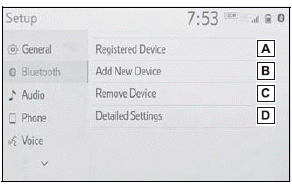 A - Connecting a Bluetooth® device and editing the Bluetooth ® device information
B - Registering a Bluetooth® device
C - Deleting a Bluetooth® device
D - Setting the Bluetooth® system