Toyota Corolla: Maintenance data (fuel, oil level, etc.) / Steering & Tires and wheels
Steering
Steering Less than 1.2 in. (30 mm)
Tires and wheels
► Type A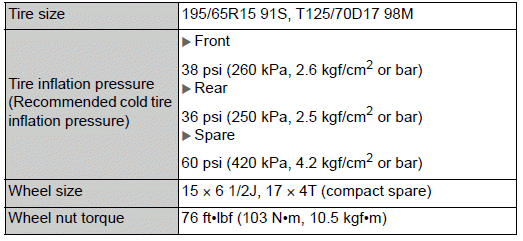 ► Type B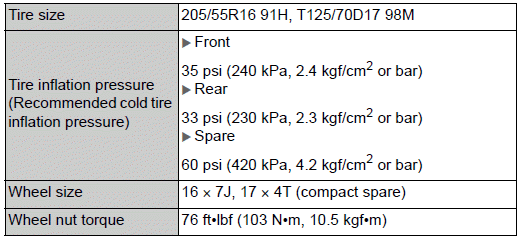 ► Type C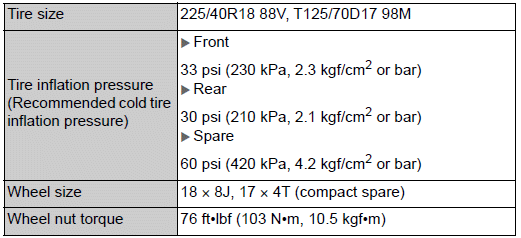 ► Type D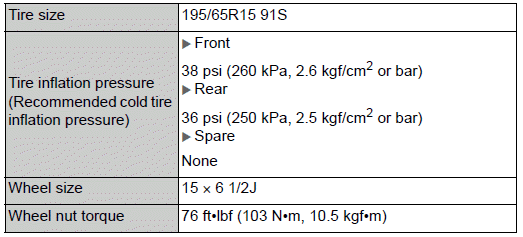 ► Type E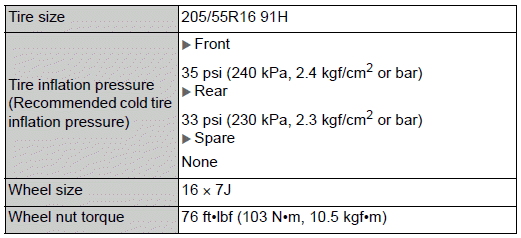 ► Type F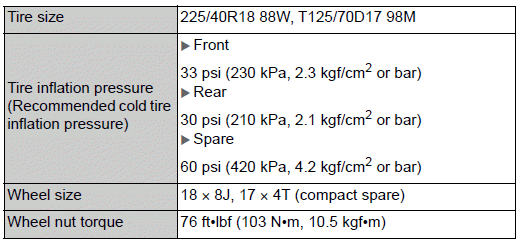 Clutch Brakes Minimum pedal clearance when depressed with a force of 67.4 lbf (300 N, 30.6 kgf) while the engine is running. Parking brake lever travel when pulled up with a force of 45...
A: Wedge base bulbs (clear) B: Wedge base bulbs (amber) C: Double end bulbs..
Other information:
■ Door lock switches (to lock/unlock) 1 Locks all the doors<> 2 Unlocks all the doors ■ Inside lock buttons 1 Locks the door 2 Unlocks the door The front doors can be opened by pulling the inside handle even if the lock buttons are in the lock position. ■Locking the front doors from the outside without a key 1 Move the inside lock button to the lock position. 2 Close the door. ► V..
Vehicle load limits include total load capacity, seating capacity, towing capacity and cargo capacity. Total load capacity (vehicle capacity weight): ®P.556 Total load capacity means the combined weight of occupants, cargo and luggage. Seating capacity: ®P.556 Seating capacity means the maximum number of occupants whose estimated average weight is 150 lb. (68 kg) per person. Towing cap..
Categories
Settings are available for clock, operation sounds, etc.
Displaying the general settings screen
1 Press the "MENU" button.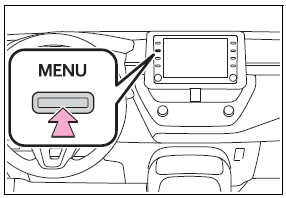 2 Select "Setup".
If the general settings screen is not displayed, select "General".
3 Select the desired items to be set.